Education, awareness and
training in our community.
Anxiety. Depression. Suicide. These are just a few mental health issues that are on the rise in society today.
The Sole Focus Project seeks to change that by providing mental health awareness and training to support positive mental wellness throughout our lives.
By caring for our mental health in the same way we do our physical health, we can become more resilient against life's stressors; learn early warning signs, know here to go for help, and feel comfortable reaching out for help when we need it.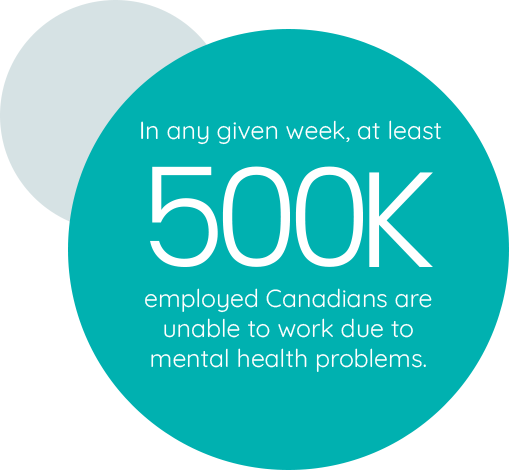 Mental Health
in the Workplace
We spend a large percentage of our adult lives in the workplace. Increasingly it is apparent that a psychologically healthy and safe workplace is helpful to get the best from our employees.
Phase 2 of the Sole Focus Project, "On the Front Lines'" objective is to shine a light on the importance of a mentally healthy workplace.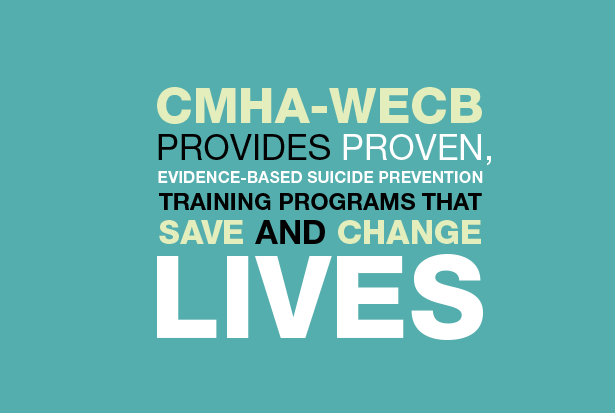 Our Mental Health Educators are able to deliver evidence-based training and education for management, Human Resource departments and employees. When it comes to mental health and addictions, early intervention comes via information and awareness.
It also makes a difference to a company's bottom-line and wellness with fewer sick days, happier employees and increased productivity.
The Bereavement program is a signature program at CMHA-WECB. Losing a loved one can be one of the most traumatic experiences in our lifetime. Our specially trained staff have worked with thousands of individuals and families in helping them adapt to a "new normal."
Individual and group counselling are available for adults. Individual sessions are available for children and youth through our Griefworks program.