Take a Stand for Mental Health and Show Your Sole by purchasing one of our Sole Focus Project branded items below. Thanks for your support!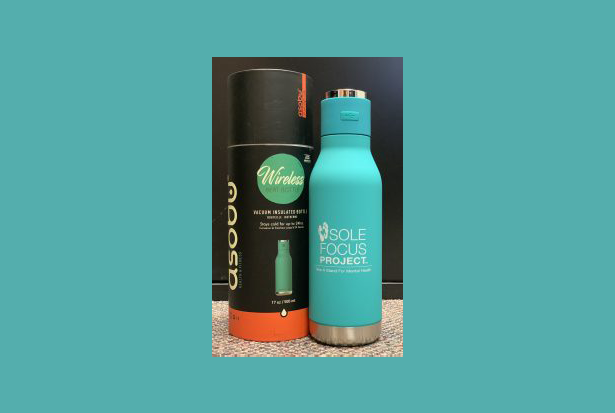 A musical, hydrating companion! Asobu wireless bottle lets you enjoy your music and coffee wherever you are. Now you can get your insulated travel thermos to keep your favorite beverages hot or cold for hours and a wireless speaker that syncs easily with any phone or iPad. The bottle sports a speaker on top of the lid, helping it to improve the quality of the sound and prevents the risk of water damaged to the speakers. This also gives you easy access to the speaker, permitting you to power on and off, change the playlist, and skip or repeat the last song. Perfect for any outing as the speaker recharges in approximately 1 hour with the capability of running for hours.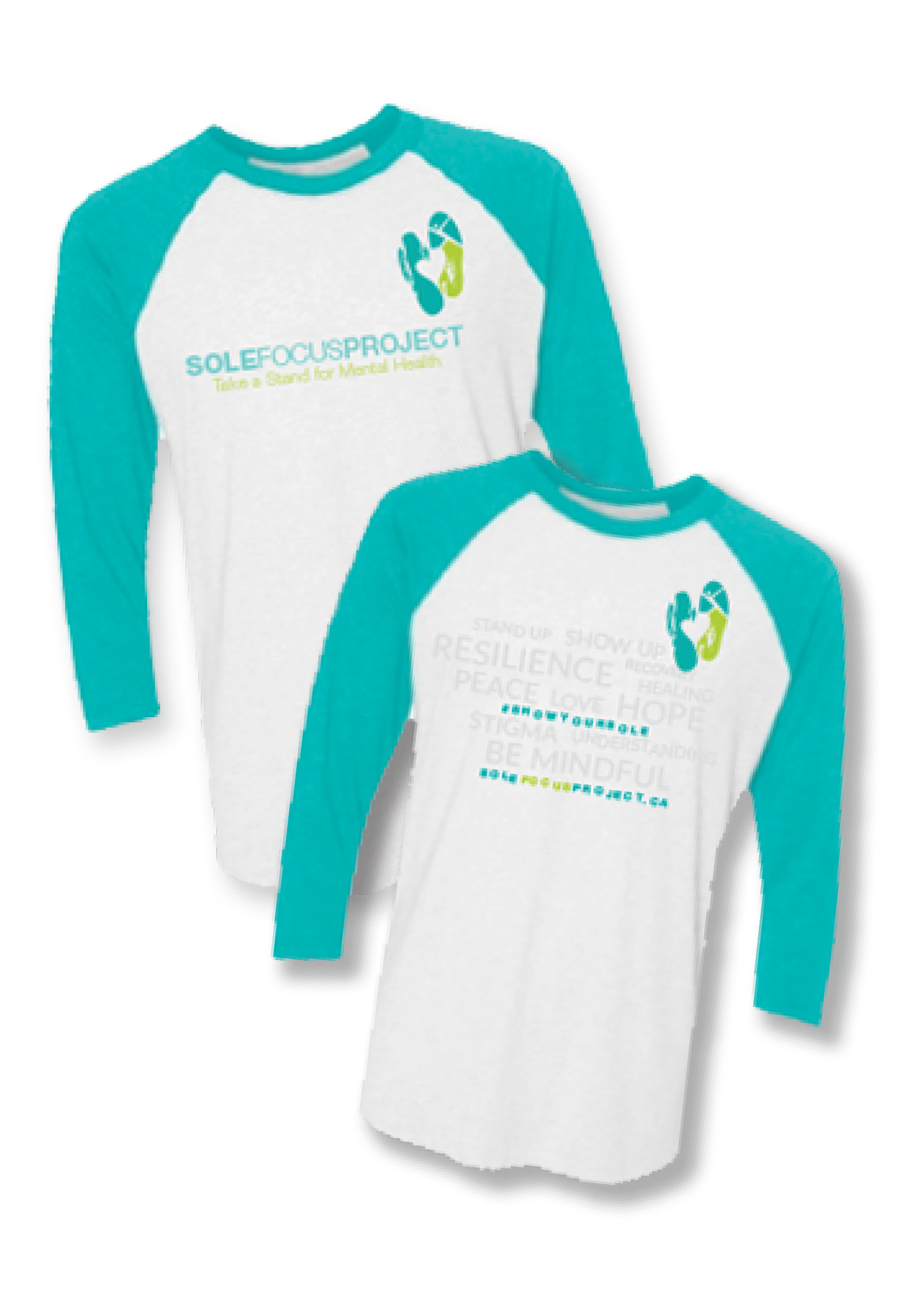 Super soft cotton shirt with three-quarter length sleeve. Unisex sizes ranging from XS to XXXL.
Fun printed socks from Canadian company Good Luck Sock. Sizes small (adult shoe size 5-9) and large (adult shoe size 7-12).
Small, slim design with ultra-light aluminum shaft, 6 panels. When ultimate portability is your quest, look no further than this pocket-sized powerhouse. 39″ arc open and 9″ closed make this little marvel your best travel companion. Whether in your purse, pocket or glove box, don't leave home without it.